Recruitment
Announcement: You Can Now Apply For The Nassau County Police Officer Test.
Deadline Extended To November 14, 2023.
The Nassau County Police Department, one of the largest police departments in the country, is recognized as one of the most professional and respected departments in the nation.





Candidates must compete in the required written test and pass additional screening procedures.

Candidates must be legal residents of Nassau County, Suffolk County, Westchester County or one of the five boroughs of New York City at time of appointment and maintain residency.

Candidates must be at least 17 but less than 35 years of age on the date of the written test; provided, however, that time spent on military duty or on terminal leave, not exceeding a total of 7 years, shall be subtracted from the age of any applicant who has passed their 35th birthday, as provided in subdivision 10-a of Section 243 of the New York State Military Law.

Candidates must be citizens of the United States at time of appointment.

Candidates will be required to submit to a background investigation prior to appointment.

Candidates must possess a valid New York State drivers license at time of appointment.

Appointments are determined on an individual basis by the Nassau County Civil Service Commission, however, anyone with a felony conviction may be excluded from being a Nassau County Police Officer.

No college education is required to take the written test; however, 32 credits of college education are required for appointment. Those candidates who have not attained that level of education but are otherwise eligible for appointment will remain on the eligible list and will become eligible for appointment after they have obtained the necessary college credits.
SALARY & BENEFITS
(subject to change)
$141,108 after 11 years (average compensation)
Education incentive pay
Up to 12% shift differential
10 paid holidays annually for the first two years, increasing to 12
15 paid vacation days to start, increasing to 30 days after 15 years of service
18 sick days
5 personal days
Health Care Plans Available, Dental and Vision Benefits
20 year contributory pension plan
Tax-deferred savings plan
Opportunity For Advancement
THEN
2007 – pictured here are all the rank of police officer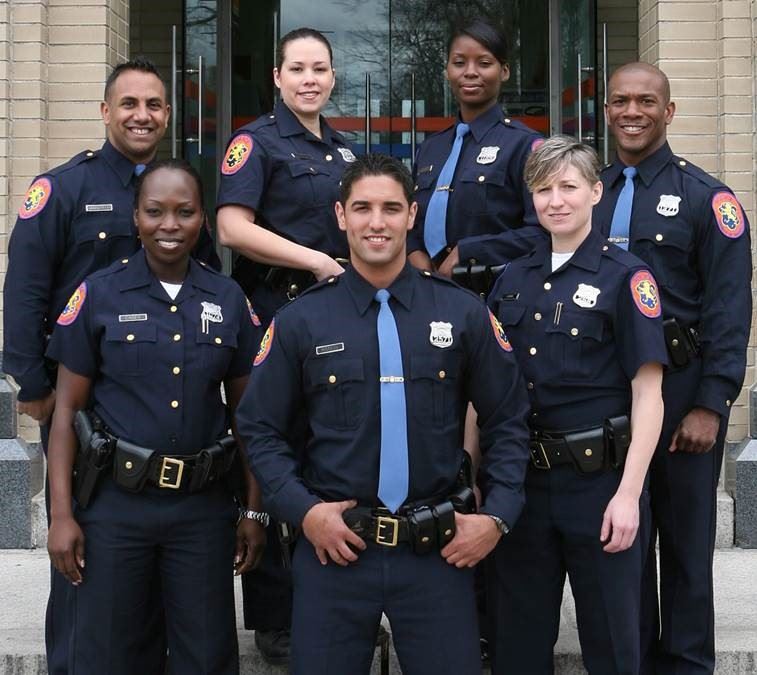 Opportunity For Advancement
NOW
2020 – same officers but all have been promoted. They have earned the following ranks:
Detective Lieutenant, Detective Sergeants, Detectives, and Emergency Services Unit officer.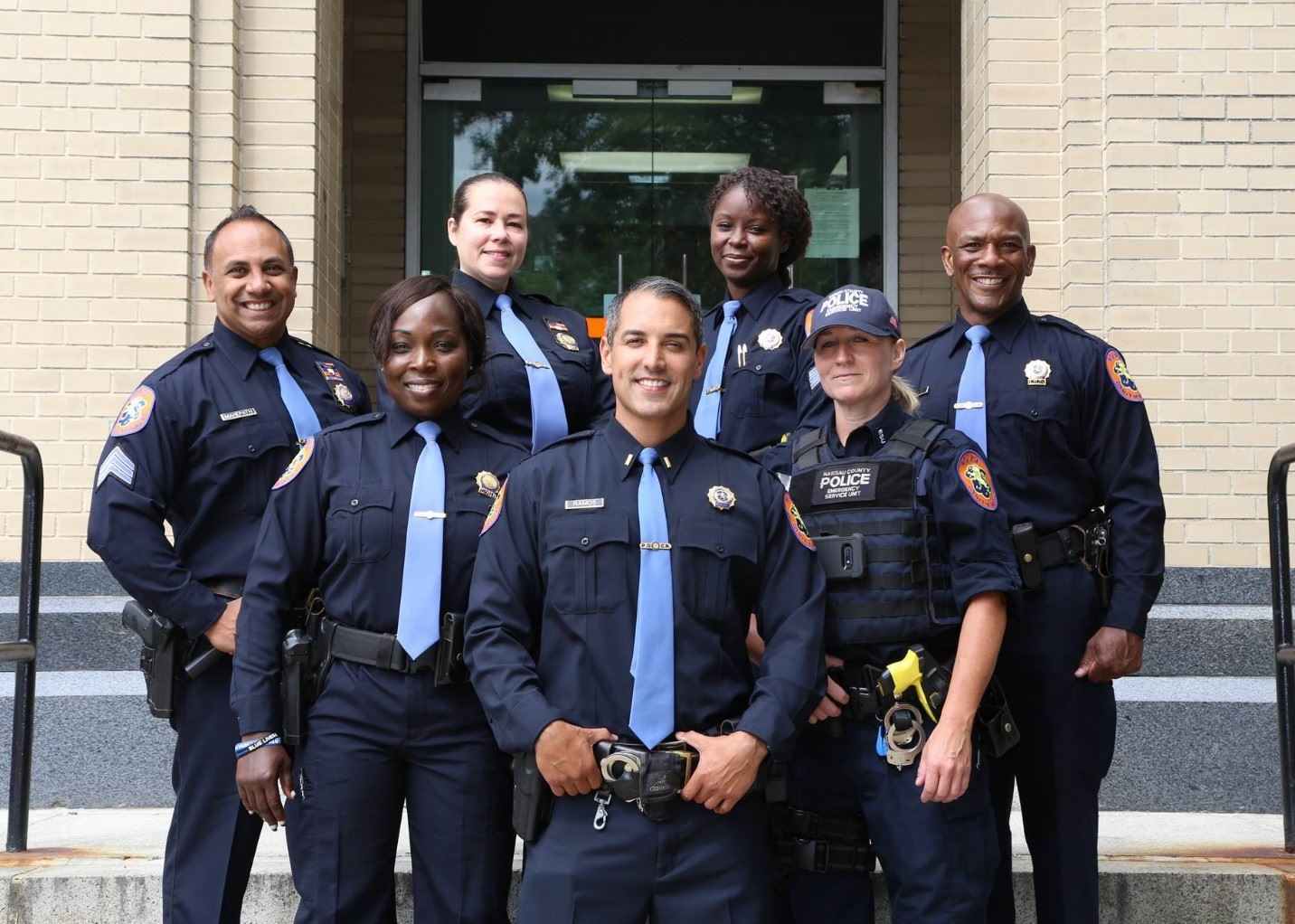 Next
Previous
Nassau County is an Equal Opportunity Employer. We are continually striving to insure our employees reflect the people and the interests of the diverse community we serve.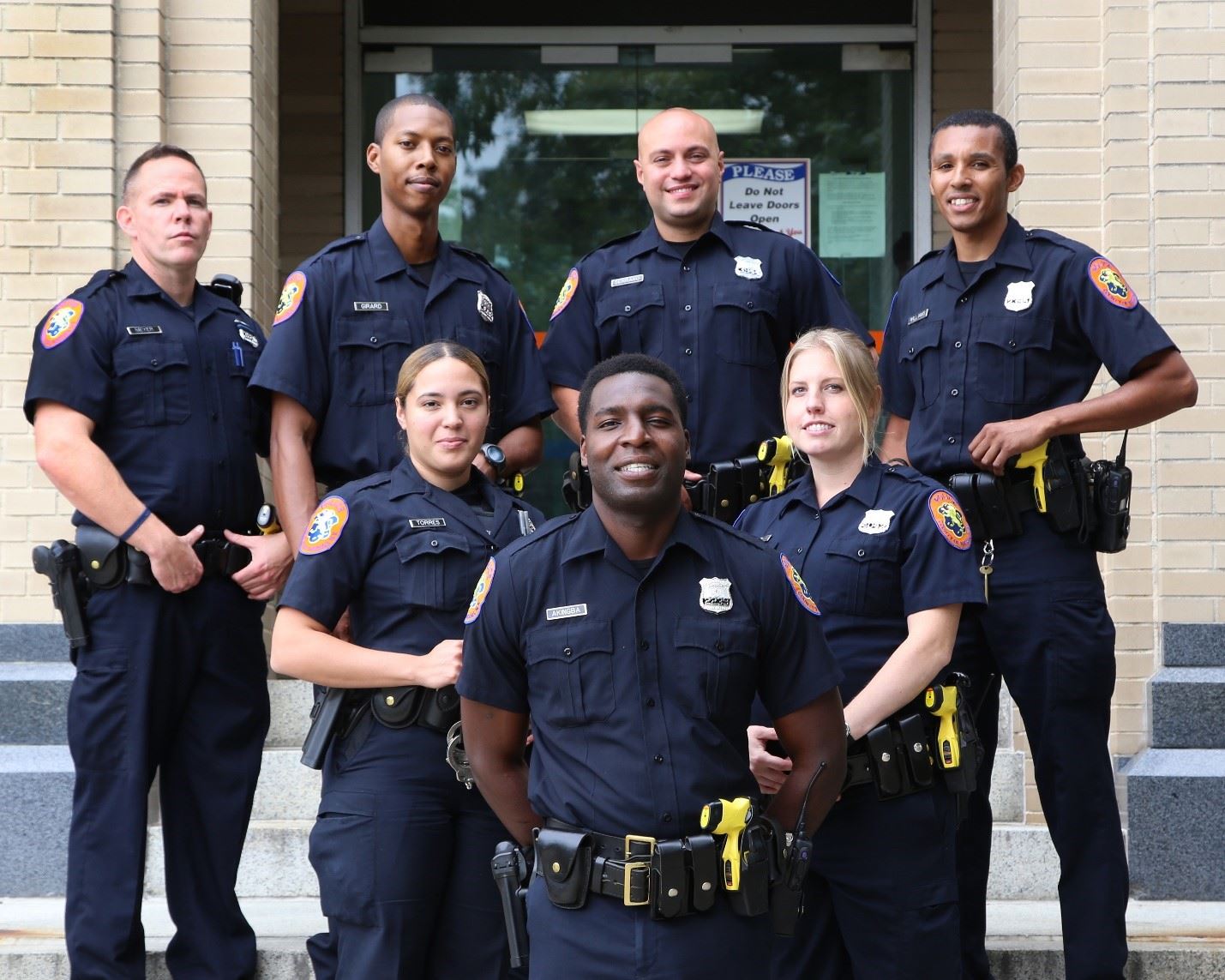 Still have questions?
We are here to help.
Email us: recruitment@pdcn.org
Call us: 1-800-RECRUIT